Don't screw up your price; drill into buyer behaviour

Jack Sullivan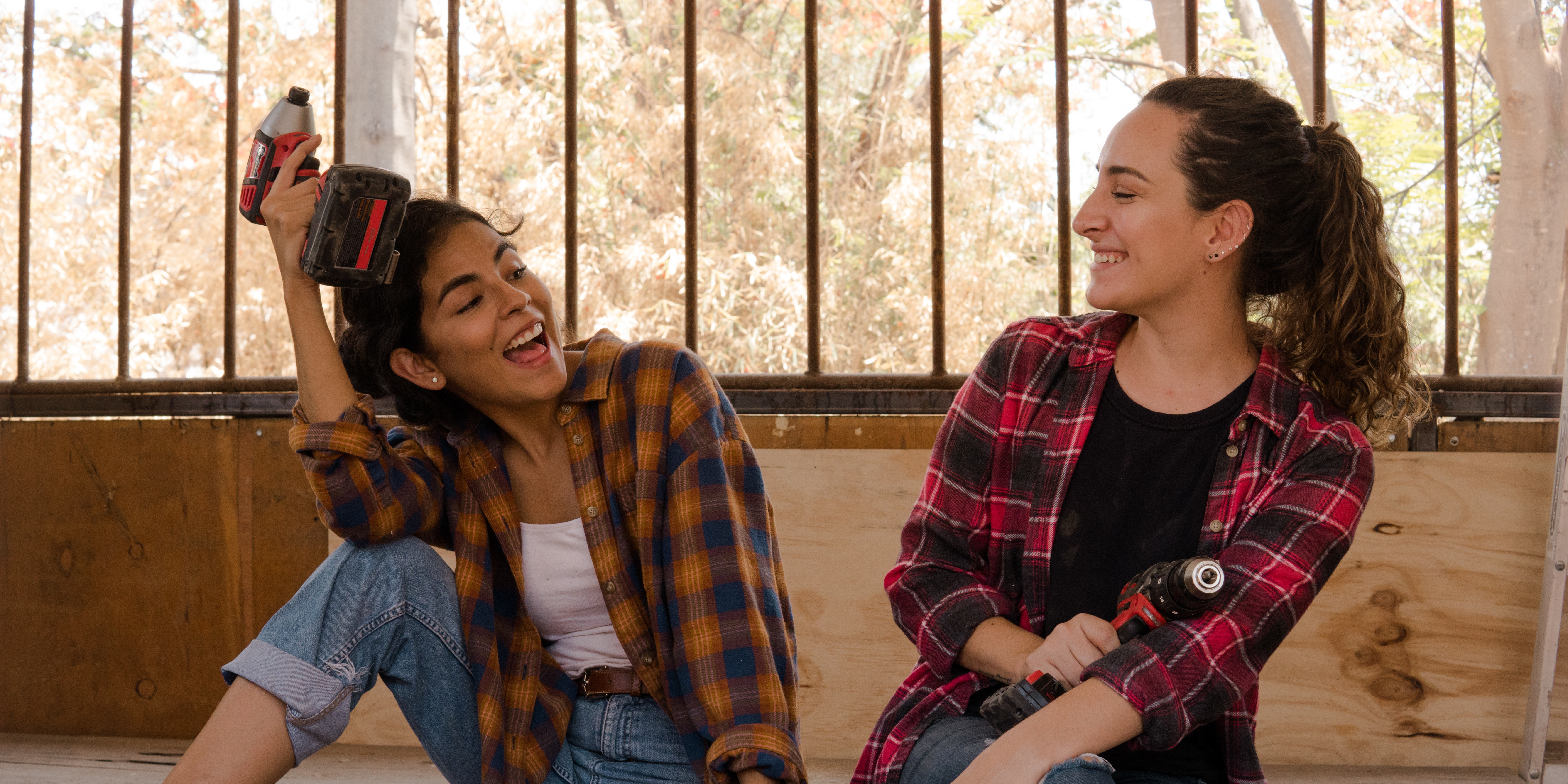 It doesn't matter if you're buying consumer goods or professional services. Whether your purchase is simple or complex. Not every buyer assesses cost and price the same way. To understand what this looks like, let's take a trip to Bunnings.
Three people order the same flatpack entertainment unit from an online retailer. The units arrive, and all three realise the scale of the task ahead of them. The poorly pre-drilled holes and countless screws will need more than a Phillips head screwdriver and some elbow grease. For this task, a drill will be essential.
The three people head to Bunnings to buy a drill. Which drill they buy will be determined by what type of buyer they are.
Buyer 1 is Capability Satisfied
This buyer is budget conscious. They know what they need and don't want to spend any more than they have to. A drill that does the job is all they want. After walking the aisles for a few minutes, they see the drills on display. Without paying much attention to the various features, they spot the XU1 18 Volt Drill Driver Kit. At $49.98, it's a bargain.
It's a drill that can pop a hole in a piece of timber and screw in a screw. It does the job. They head to the counter and buy it.
Buyer 2 is Budget Limited
Before leaving the house, this buyer remembered that they got a $350 Bunnings voucher for their birthday a couple of years ago. After finding it buried under some papers on their desk, they head off to the big green shed.
With the obligatory sausage sandwich from the fundraising BBQ in hand, they wander over to the tool section. They check the voucher and realise it's going to expire in a couple of weeks. So, they need to use it or lose it. After picking up the drill bits they need, they spot the Makita 18 Volt Brushless Drill kit. It's got everything. Top-of-the-range drill with two batteries and a nice storage case. And it's within budget at $328.
They hand over the voucher, use nearly all of it, and walk out with an amazing drill and having made the most of the voucher that nearly went to waste.
Buyer 3 is Value Based
This buyer checks their options. They jump online and read about the various benefits and disadvantages of the brands and models. After shortlisting a few options, they start looking for bargains.
They spot a DeWalt 18 Volt Drill Driver on sale at Bunnings. It's normally $200, but it's been reduced to $125. They snap up this bargain as it's a good drill at a great price. While there are better drills available, and cheaper drills are also an option, the discounted DeWalt represents great value to them based on their needs and budget.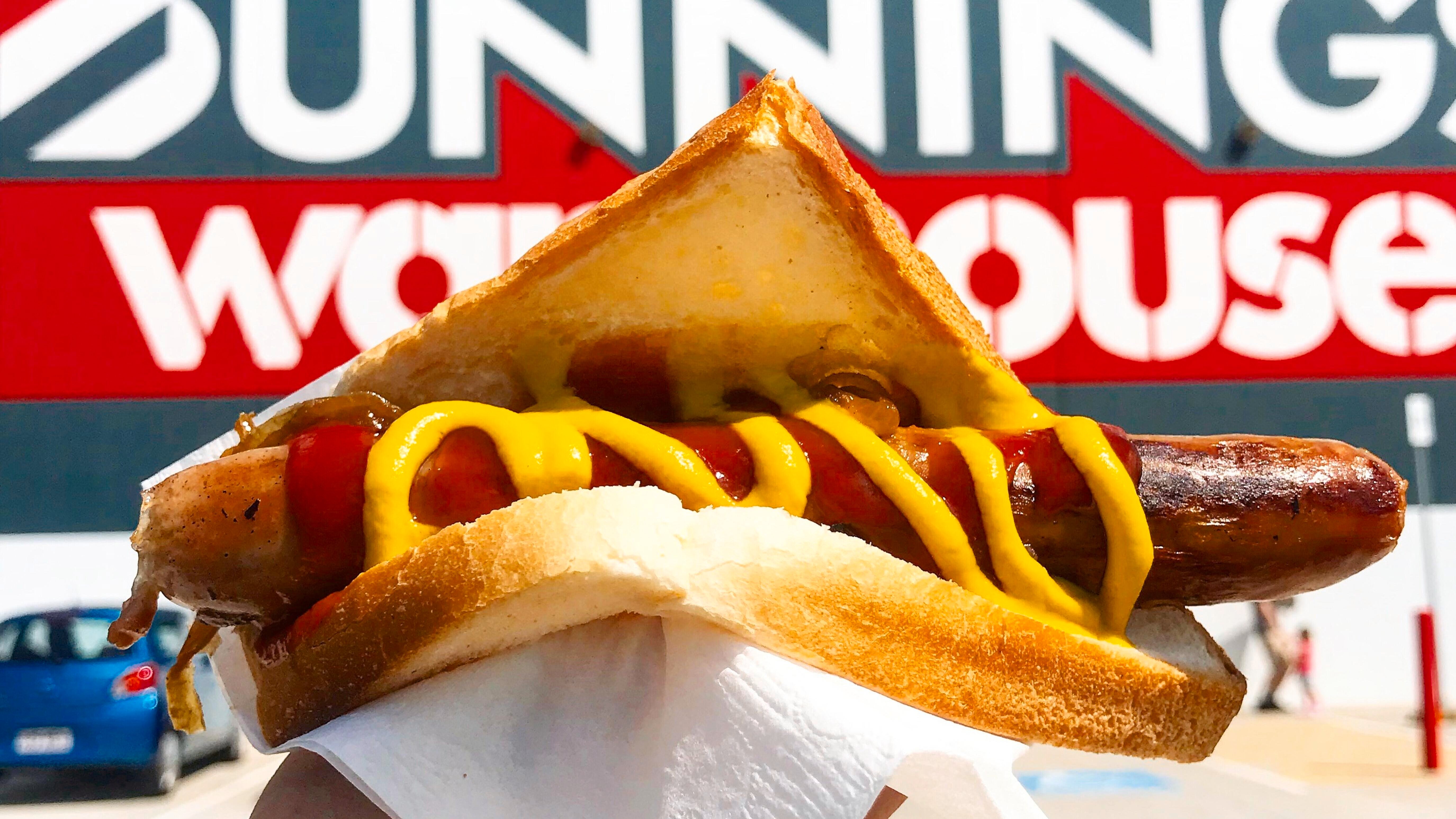 Bunnings Group Limited
What does this have to do with complex pursuits?
All buyers will fit broadly into one of these three categories. Before you scope and price a solution for your prospects, you need to understand what type of buyer you're dealing with, because it makes a big difference.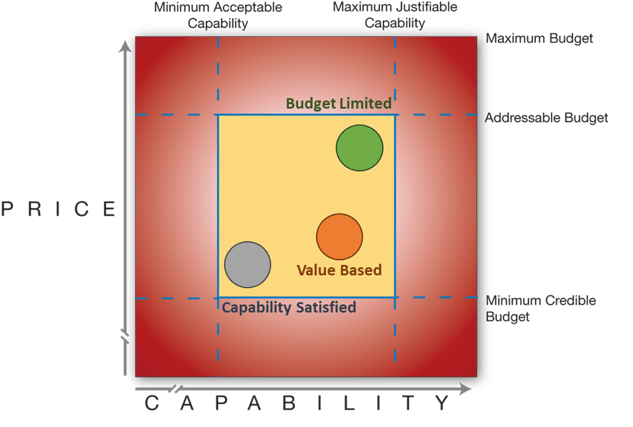 Capability Satisfied buyers just want what they need for the lowest price. So, shaping and selling your solution needs to focus on ensuring you have identified everything your prospect needs (but also what they DON'T need). Once you have a clear understanding of this, your job is to price that solution in the most economical way possible.
Budget Limited buyers are only bound by their addressable budget (the amount they have allocated to spend on this purchase). Government customers often fit into this category. Having received budget from Treasury and Finance, they need to spend the money, or they will have to give it back. What they need is for vendors to provide them with as much capability (scope, functionality, service etc.) within their budget. So the job of capture managers is to find out what the budget is and try to cram as much capability into that price as possible.
Value Based buyers can make trade-offs in assessing their options. They will weigh up the merits of each option and decide which offer they feel is the best value. Consider the following equation:

Our role as a capture or sales manager is to work out what capability the customer thinks is most important and prioritise that. These buyers will spend more if they feel they are getting a good return on investment.
Failure to identify buyer type can lead to terrible outcomes. Gold plating, or over-engineering a solution for Capability Satisfied buyers will almost certainly have you excluded for being too expensive and/or too complicated. Creating a cheap, no-frills solution for a Budget Limited buyer might leave them frustrated at the missed opportunity to buy more while they have budget to do so.
This basic price-to-win principle is a simple way to add another perspective to how we price our solutions. Bottom-up costings rarely generate the right combination of price and capability, so start with a profile of your customer first. Then build your solution and price to align with the customer's desired outcome.
By prioritizing customer preferences and aligning solutions and pricing accordingly, businesses can create a winning combination that not only satisfies buyers but also increases the likelihood of successful bids and long-term customer satisfaction.