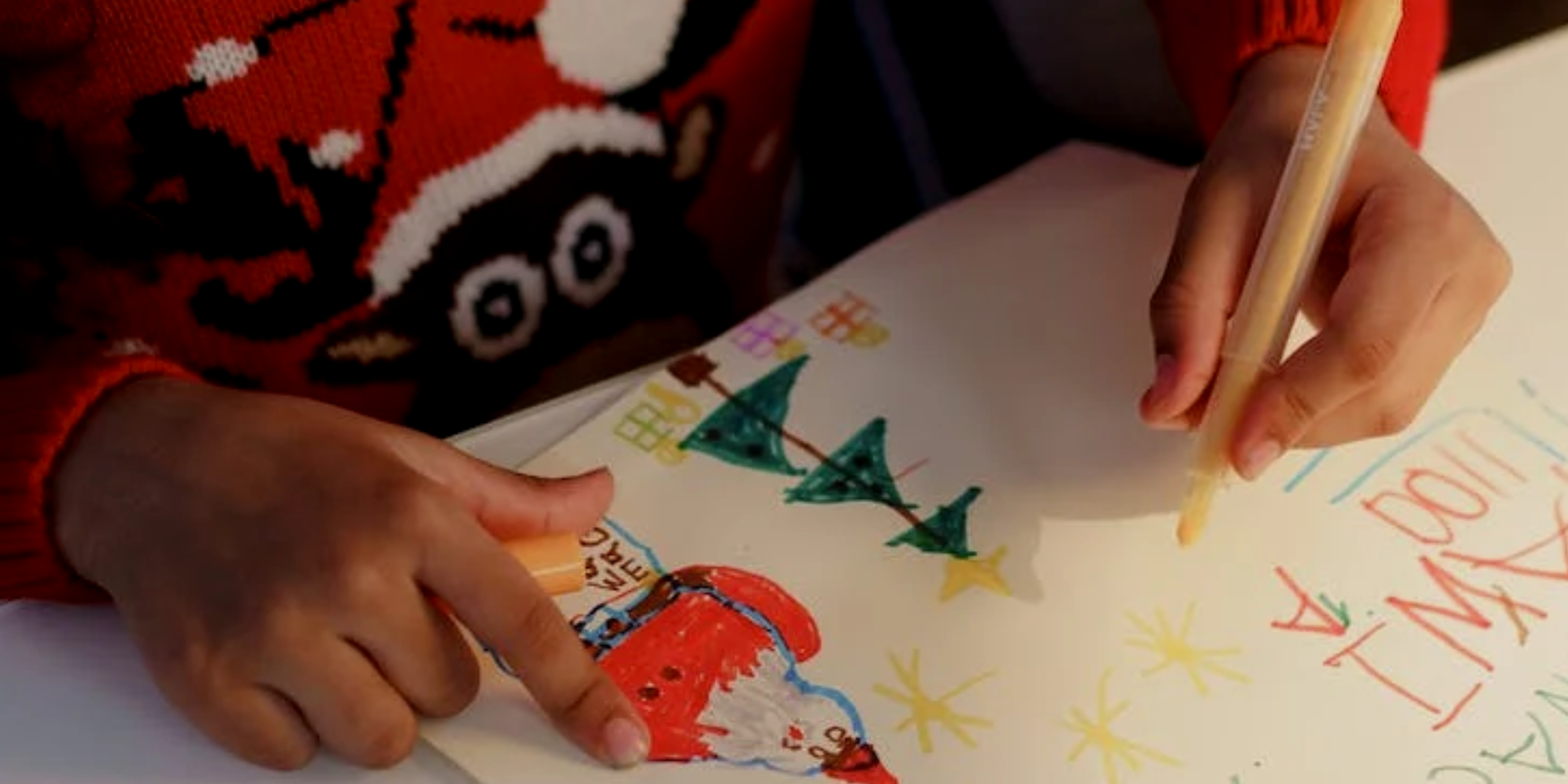 Getting your Christmas wishes fulfilled might take more than a letter to Santa.
But if you're waiting for a visit from the jolly man in red, you can take a leaf out of this young writer's book and frame your request so that he will be pleased to bring you what you want.
---
Dear Santa,
You can make children like me happy this Christmas, without it being difficult for you.

1
1. Use a theme statement that includes a benefit to the customer
You provide a great service every year, but this year has probably been especially hard for you. As you always do, you need to identify who's been naughty or nice, and now: 2
2. Refer to the customer's specific circumstances
It's really hard to get elves to work for you

3

Everyone wants to know you look after your reindeer properly as well as the planet

3
3. List customer hot buttons
Who's been naughty or nice?

4
4. Start by addressing the customer's most important driver
You have often said that you only want to give presents to nice children each year. When you deliver items to my stocking you can be sure that you are doing this. You can see how nice I am from my "Good Citizen" award from Gum Tree Primary School below. 5
5. Provide proof to support claims
6
6. Use graphics to highlight your key messages.
Figure 1: Year 5 Good Citizenship award. Mrs. Phillips gave me this award because she said I was a very helpful and loving member of my class.

7
7. Add an action caption to tell the evaluator what you want them to remember from the image.
When you come to our house you will also see how many stars I have earned on our family jobs roster on the fridge. I have earned 19% more stars this year than Noah and 5% more than Ella (even though she is a really nice sister and my best friend – I hope you will bring her a present too). 8, 9
8. Use qualified evidence.
9. Discriminate your offer from others.
Helping the elves help you
The elves have a lot of work to do in a very short time, so you must want to make things easy for them.
This year the thing at the top of my list is a floating swan for the swimming pool. This will be an easy thing for you to get as I have seen lots of them in the shops, so the elves won't have to look far. It is also a good shape for wrapping, as it folds down really small into a box. 10 Noah says he would like a bicycle, but obviously that's a wrapping nightmare! 11
10. Name the benefit then the feature.
11. Highlight competitor weakness.
Looking after your reindeer and the planet
You can tell the reindeer that the present I would like will fit easily in your sleigh and it's not too heavy for them to pull, even if global warming makes the snow a bit slushy at the North Pole this year. 12 They will also find a bucket of water and some carrots when they arrive – and of course you will get a piece of Christmas cake. 13
12. Start each paragraph talking about the customer.
13. Include added value.
You will also be pleased to hear that since last year we have installed solar power, so I hope the snow won't keep melting so fast. 14 This means we don't have a chimney you can come down, which must be a relief. I will leave the balcony door unlocked so you can easily get in from the roof.
14. Demonstrate sustainability achievements, not policy
Merry Christmas!
With love from
Jacinta